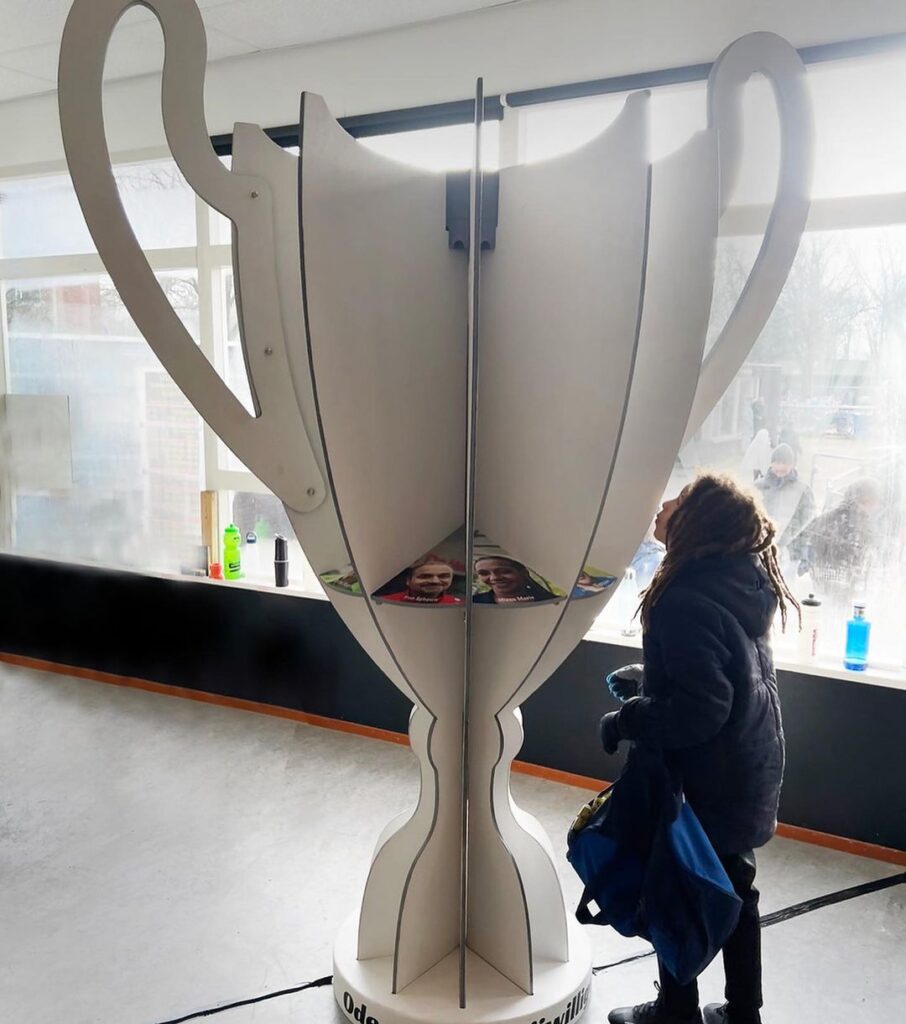 'Ode aan de Vrijwilliger' is a photo installation with a soundtrack about volunteers at Amsterdam football clubs. This Pop-up exhibition will move from canteen to canteen in 2023 and will thus have a large audience reach beyond the cultural institutions.
A large group of Amsterdammers forms the heart of club life. They do work for a club that is often taken for granted and goes unnoticed by many members. Who are these people, what drives them and why? This is the starting point for the photography and the elaboration of the interviews in a new theatrical text. The pop-up exhibit is a two-meter tall cup with a wingspan of one meter by seventy-five. in which you can look at the portraits and in the meantime listen to a soundtrack with the story of 'The Volunteer', told by actors. Theater dramaturge Caroline Schlockwerder has composed a text from the interviews. This text can be heard in an installation in the shape of a cup by Studio MACK. All this based on an idea by photographer Wil van Iersel.

The cup is divided in multiple sheets that intersect with each other making the shape. This to make the whole thing fit for transportation between canteens.
'Ode aan de Vrijwilliger' is made possible by the Amsterdam Fund for the Arts and Prince Bernhard Cultuurfonds Noord-Holland.